Services for Richard F. Gould, 67, of 1401 15th St., Viola, formerly of New Windsor, are 1 pm Wednesday at Kirk, Huggins and Esterdahl Funeral Home, Orion. Burial is in Western Township Cemetery, Orion.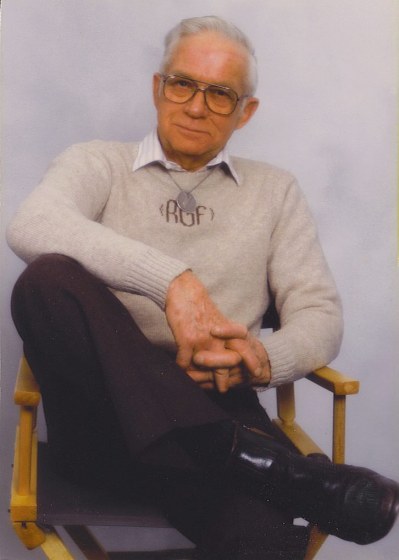 Visitation is 2 to 4 and 7 to 9 pm Tuesday. Memorials may be made to the New Windsor Presbyterian Church, where he was a member, or the Quad Cities Ostomy Association.
Mr. Gould died Saturday, Feb 26, 1994 at Trinity Medical Center, East Campus, Moline.
He was born Aug. 22, 1926, in Moline, the son of Joseph and Norma Hiatt Gould. He married Verna Denhardt Aug 17, 1948, in Orion; she died in 1987.
He was a janitor for the Orion School System form 1973 to 1989. He was a partner in Hazel Dell Coal Co., New Windsor, from 1956 to 1972, and also had been a self-employed trucker with his father.
He was a member of the Quad Cities Ostomy Association, Moline Vikings and the Svithoid Club, Moline.
He was well known in the area for his rug weaving, and had been featured in The Dispatch and The Rock Island Argus, Quad City Times and Times Record. The loom he used belonged to his mother and has been in the family for more that 55 years.
He enjoyed fishing and his friends and neighbors.
Survivors include sons and daughters-in-law, Dennis and Joy Gould, Clarksville, TN, and Neal and Barb Gould, Naperville, IL; five grandchildren; sisters and brothers-in-law, Margaret Anne and Howard Wilhouse, Venice, FL., and Joan and Harvey Johnson, Cambridge; a brother and sister-in-law, David and Mary Gould, Orion; and a special friend, Helen Chapman, Viola.