Services for Connie R. Gould, 50, of Sherrard, Illinois, are 1 p.m. Wednesday September 8. 2004 at Heritage Wesleyan Church, Rock Island. Burial is in Rural Township Cemetery. Visitation is 3 to 8 p.m. Tuesday at

Trimble Funeral and Cremation Center, Coal Valley. Memorials may be made to Heritage Wesleyan Church for a memorial in her name.

Connie died Sunday, September 5, 2004, in Trinity Medical Center, Rock Island.

The former Connie Rae Frank was born June 2, 1954, in Manhattan, Kansas, the daughter of Robert and Virginia (Gould) Frank. She graduated from Orion High School and Moline Lutheran Hospital School of Nursing. She married Mitch Gould on August 13, 1972, in Orion.

She was a registered nurse and was a triage nurse in the Trauma Center at Trinity Medical Center, Rock Island, for 25 years, last working in July. She was a graduate of the Parish Nurse Program, a member of Heritage Wesleyan Church, Rock Island, where she was involved in many church activities, and enjoyed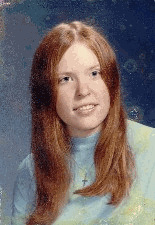 crafts and gardening.

Connie is survived by her husband, Mitch; daughters and sons-in-law, Michele and Eric Young, and Kendra and Brian Davis, all of Peoria; four grandchildren, Maia, Isabel, Elijah, and Madelyn Young; her parents, Robert and Virginia Frank of Orion; brothers and sisters-in-law, Rodney and Nancy Frank of Vadnais Heights, Minnesota, Richard and Dianne Frank of Bandon, Oregon, and Russell and Clare Frank of Arcadia, California; several nieces and nephews; and a special friend, Linda Johnson of Sherrard.

Remembrances and condolences may be shared with the family at www.TrimbleFuneralHomes.com.